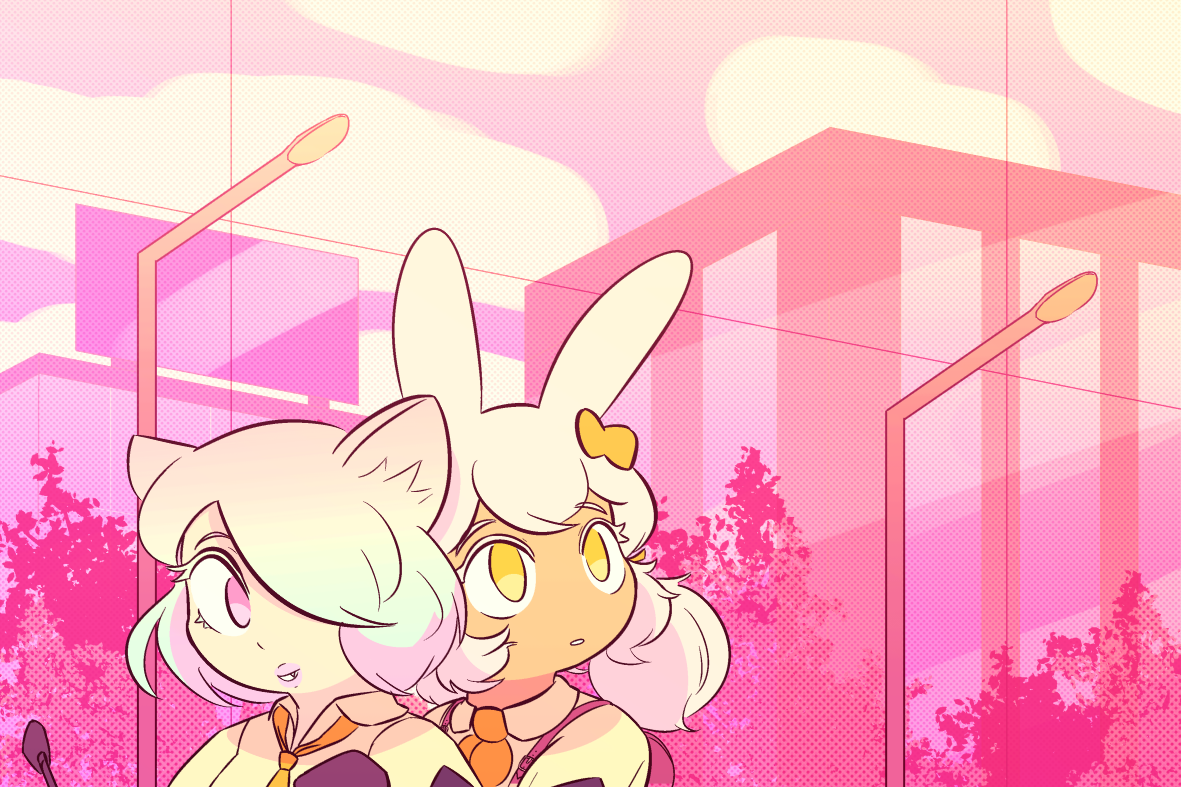 Coquette Dragoon Chapter Three
Coquette Dragoon Chapter Three
Every time she returned to this hangar, it felt colder. When she put on her pilot suit, it felt like it changed her.

Every time she boarded her dragoon and connected to its system, it didn't just feel like it was changing her.

A world full of things she's never seen before, a world she doesn't know how to live in, and a world she had to give everything for.
Having money, living in gravity, proper food, proper baths. Meeting an animal for the first time, learning to use a knife and fork, friends who don't degrade you all the time. But as the order to leave for the battlefield approaches, will it really be worth it?
Drowning in her emotions, Xio's life as a dragoon pilot continues.
Coquette Dragoon is an R18 work featuring nudity, violence and strong themes, reader discretion is advised.

Chapter 3 is available as a downloadable HTML file that you read in your web browser. Simply download and extract the zip and open the Coquette.html file with your browser of choice to read!
A mobile readable version will be available soon!
Coquette Dragoon now has a website! You can read Chapter 1 FREE with a new page every Tuesday and Friday, or buy the full chapter here to support my work and read it all right away! http://coquettedragoon.com/
Previous Chapters:
https://burgeroise.itch.io/coquette1
https://burgeroise.itch.io/coquette2

You can find me on twitter! https://twitter.com/burgeroise
You can also support Coquette Dragoon and get previews of upcoming chapters at Patreon! https://www.patreon.com/Burgeroise
Purchase
In order to download this comic you must purchase it at or above the minimum price of $5 USD. You will get access to the following files: